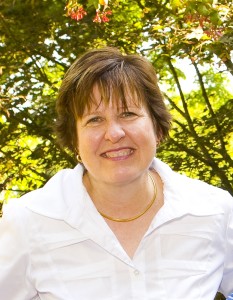 Nancy Carol Miller-Herron grew up in Memphis and Jackson, Tennessee.  She graduated first in her class from Lambuth College in 1978.  That same year, she entered Vanderbilt's joint law-divinity program and became one of its first three graduates, receiving both an M.Div. and a J.D. on the same day in 1983.
Miller-Herron then clerked for the Honorable Martha Craig Daughtrey of the Court of Criminal Appeals and taught law and divinity students as an adjunct faculty member at Vanderbilt Law School. She then served seven years as a minister at West End United Methodist Church in Nashville.
In 1991, Miller-Herron began practicing law in Dresden.  In 1994, she also became chair of the board of the Federal Home Loan Bank of Cincinnati, a wholesale bank with member institutions in Kentucky, Ohio and Tennessee.  She served on its board for nine years.
In 2003, Miller-Herron was appointed Commissioner of the Tennessee Claims Commission.  For the next twelve years, she heard cases all over West Tennessee in which the State of Tennessee was the defendant.  She oversaw discovery, conducted pre-trial conferences, ruled on pre-trial and post-trial motions, conducted trials and issued written opinions for a docket which included torts and contract cases, as well as worker's compensation, medical malpractice and criminal injury compensation cases.
Miller-Herron served on the Board of Governors of the Tennessee Bar Association from 2002-2008 and was on the editorial board of the Journal of Law and Religion from 1991-2014.  She is a member of the Tennessee Bar Association, the Tennessee Lawyers Association for Women and a past member of the National Women Judges' Association.
Miller-Herron is a founding member of the board of her local Habitat for Humanity affiliate.  She and her husband, Roy, are United Methodists and have three grown sons.